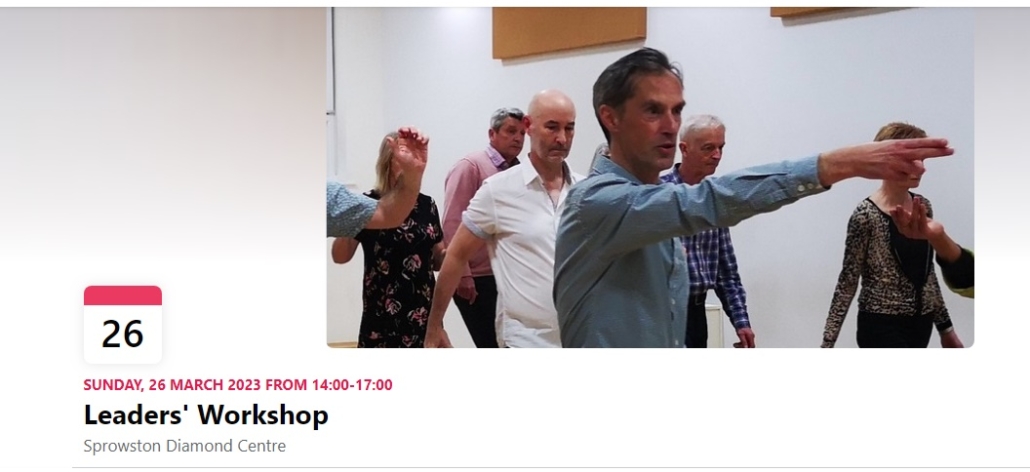 Leaders have to do something that followers don't: they have to lead. To learn to this powerfully and with clarity of intention, and at the same time also gently and safely, is the special focus of a leaders' workshop.
Of course we'll also look at many of the things that followers look at in their technique classes, but from a leaders' perspective: pivoting, spiralling, walking…
Female leaders are welcome – please note that you will be paired with another female leader for the partnered exercises.
This may well be the first ever Leaders' Workshop in the region. We'll have a lot of fun together. Leaders, join us!
Your teacher: Michael Lavocah has been dancing tango since 1996. Teaching Tai Chi as well as tango, his classes emphasise body awareness, musicality and the joy of movement. He is known for his humorous approach and for making complex ideas easy to understand.
Cost: £20
Date: Sunday 26th March, 2pm – 5pm (3 hours, with breaks).
Venue: Diamond Centre, School Lane, Sprowston, Norwich NR7 8TR. Free off-street parking.
Booking: please email us at admin@tangonorfolk.com